Opening Hours
| | |
| --- | --- |
| Day | Opening Hours |
| Monday | 8.00am - 6.30pm |
| Tuesday | 8.00am - 6.30pm |
| Wednesday | 8.00am - 6.30pm |
| Thursday | 8.00am - 8.00pm |
| Friday | 8.00am - 6.30pm |
| Weekend | CLOSED |
The telephone lines will be diverted to the Out of Hours service at 6.30pm every day. The Surgery will close at 6.30pm every day. We can book routine apointments in our late clinic which is held on Thursday when we close at 8p. You can collect prescriptions up until 7pm on Thursday too.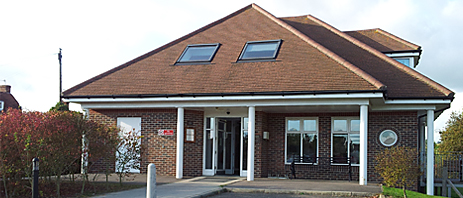 Extended Hours Appointments
We can now offer GP appointments up  8pmon Thursday.  We can also offer GP appointments on Saturdays and Sundays
These are pre bookable routine appointments. The Surgery will be closed to patients who do not have a booked appointment, the dispensary will also be closed.
You can also book appointments on Saturdays and Sundays these will not be in Yalding but at a central hub.
For more information please contact the Surgery or see the posters or media board in the waiting room.
Christmas Opening Hours
Wednesday 23rd December       8am - 6.30pm
Christmas Eve                                   8am - 6.30pm
Christmas Day                                  Closed
Monday 28th December               Closed
Tuesday 29th December             8am - 6.30
Wednesday 30th December      8am - 6.30
New Years Eve                                  8am - 6.30
New Years Day                                 Closed
Monday 4th January 2021          8am - 6.30