Reviews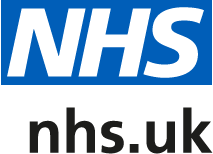 updated at 03:31pm on 14/02/2019
by Anonymous gave Yalding Surgery a rating of 5 stars
Highly recommended
I couldn't be happier with Yalding Surgery, and don't recognise the experiences in the negative reviews here. I have been a "frequent-flyer" over the past few years and have always been treated with dignity, patience and respect. Yes, sometimes phone lines are busy, sometimes there can be a bit of a wait for a non-urgent appointment if you want to see a particular GP (shock horror, doctors are allowed annual leave too!) but that's fine. However, I have never struggled to get an urgent appointment and have been seen the same day when needed. If I have needed something and couldn't get to the surgery, my GP has called me. Despite my dodgy mental health over the years, even at the worst times, my GP has made me feel safe, cared for and supported, and made accommodations to make sure that I can access the support and services I have needed. She has gone beyond the call of duty more times than I can count, and my family and I will always be grateful for the care I have received from the surgery. Sadly, this has not always been the case from specialist services which must have made my GP's job far harder.

Being able to book appointments and order repeat prescriptions online is so convenient - and great when my mental health isn't great and I can't use the phone. The nursing staff are empathetic and efficient, and with text services I don't even need to ring the surgery for test results.

Family experiences at other practices make me so grateful that I am still registered at Yalding.
Visited in November 2018, Posted on 20 November 2018
by Ann Ayears gave Yalding Surgery a rating of 5 stars
Up to date surgery and friendly helpful staff
My husband and I have been with this surgery for over 35 yrs, and have always been met with friendly staff and doctors. Listening to friends opinions from other surgeries we are certainly glad we belong to Yalding surgery.
Visited in January 2018, Posted on 12 January 2018